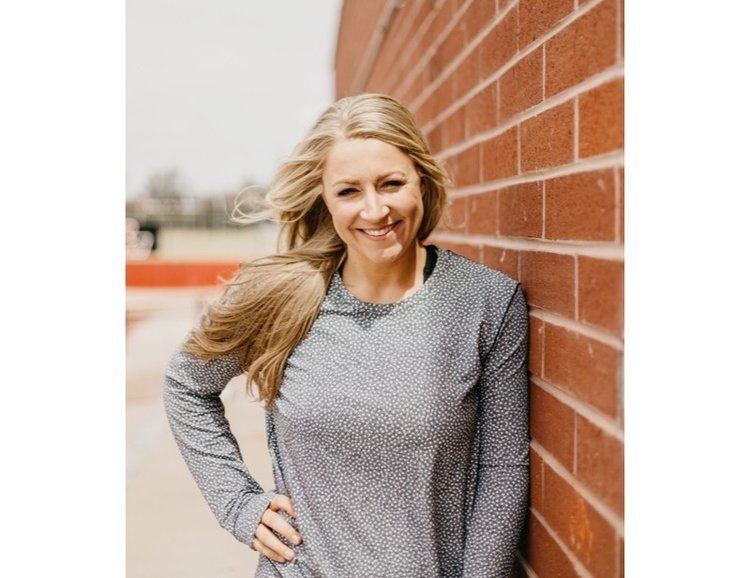 HI, I AM JESSIE B.!
I AM A JESUS LOVER, CRAZY AUNT, HEALTHY LIFESTYLE COACH FOR WOMEN AND I'M READY TO SUPPORT YOU EVERY STEP OF THE WAY!
I looked at her toned arms, long legs, flat stomach, and flawless skin on the cover of Women's Health Magazine, and without even thinking about it I started shaming my own body for not looking like her. Self-consciously, I thought to myself, "If this is how Women's Health Magazine defines "healthy," then I must be far from it." A rush of humiliation washed over me and in that moment I felt unqualified.

In a culture that praises a woman's body, that promises a new diet each month, that glorifies perfected selfies and edited images, it can be easy to believe the lie that healthy means we have to be a size two, with a six-pack, and shaped legs.

The past five years, I have been on a journey of discovery. I set out to discover what healthy truly means and how I can create a lifestyle that I love, feel confident and unashamed living.

Where I started. If I really claim the Bible as the inerrant Word of God, and the lamp that guides my thoughts, actions and beliefs, then I knew I had to redefine what "healthy" meant according to the Word, not the world.

 
I HAVE SPENT THE PAST FIVE YEARS AND THOUSANDS OF HOURS LEARNING AND BEING PERSONALLY COACHED AND MENTORED BY TOP FITNESS EXPERTS, NUTRITIONIST, AND LEADERS IN OUR COMPANY.
I am an AdvoCare Independent Distributor
Guess what?
Nowhere in the Bible does it say we have to have a small waist and over 100K likes on a Facebook selfie to be qualified for what He has planned for us.
Nowhere in the Bible does it say we need toned shoulders and over one million followers on Instagram to be blessed by Him.
Nowhere in the Bible does it say we need over three hundred comments praising us on a bathing suite image be loved by Him.
Instead, the Bible told me:
I am fearfully and wonderfully made (Psalm 139)
I am not a mistake (Jeremiah 29:11)
I am qualified because of my heart, not outward appearance (1 Samuel 16:7)
I have been given FREEDOM from comparison in Christ Jesus (2 Cor. 3:17)
I have a greater destiny already arranged by God (Ephesians 2:10)

Our culture twists the truth as they bombard us with lies from the enemy. But, The Kingdom of God takes the world' s definitions, stomps on them, turns them upside down, and redefines them one by one.
>>HEALTHY & FIT: "Being physically, emotionally, and spiritually prepared, to advance and fulfill our destiny, given by God, which He has already arranged in advance for us." (Eph. 2:10)"

In conclusion, throughout the five years of self-discovery to define what it means to be in good physical shape, I know that I am qualified, not because of what I look like on the outside (1 Sam. 6:17), but by what Word of God says about who I am.

With the help of the Holy Spirit that lives within me (1 John 4:13), I strive less to look like the world's standard, and more of the Word's standard. This is freedom.
 
I now chose to create healthy habits and set fitness goals around what works best for my body, my mind, and my heart, because I want to be fully prepared to advance and fulfill the destiny He has already arranged for me. This is freedom.

My sweet friend, are you struggling to find your confidence, to find your significance, to find your value? Are you struggling with comparison and have declared war with the mirror?

 
I see you. I hear you. I feel you. Because, I have been you.
 
You can live in complete freedom when you truly believe that only Jesus can determine your worth and qualification to pursue our God-given passion and purpose.
 
You can live with confidence that you are destined for impact & influence, not because you have toned legs, but because you are a child God.
 
You can live with greater purpose each day, not because you have a six-pack, but because you are a child of God.
 
You can be free of comparison with help from Holy Spirit, not because of your bikini pictures, but because you are a child of God.
 
You can look at a Women's Health Magazine and not feel shame, not because you have a model body, but because you are a child of God.
*I now help other women discover, create and implement healthy habits that enable them to ditch diets, find freedom, and confidently fulfilling their destiny that God has already prepared for them. If you are interested in working with me, I am creating a FREE five-day challenge and a four-week course coming out later this spring. Sign up below and you will be the first to know when they are available! Jessiebchristensen.com/courses
Jessie B. is a Jesus lover, crazy aunt, and healthy lifestyle coach for women. She coaches and creates courses for women to ditch diets, guilt, confusion and replace with lifestyle habits that create health, freedom, and confidence to fulfill their destiny that God has prepared for them. She would love to connect with you on Instagram @jessiebchristensen where she shares more lifestyle tips and biblical truths to live healthy and happy! You can also learn more over at Jessiebchristensen.com.