The day was just like any other day. A normal Thursday at work, October 29, 2015. I had been getting excited as I was planning on moving from Glendale to my workplace in Mesa at the time. Relieved that the 2 hour commute in crazy rush hour traffic was nearing it's end. Thrilled at the idea of getting to start fresh again. For the past 6 years since I moved back from Colorado, I hadn't had a place of my own. In a long series of events and financial hardship, I just couldn't seem to get ahead. So, finally in 1 week, I'd be moving into my own two bedroom apartment, with a beautiful office, and have people over for food and fellowship...I was delighted!
Each day on the drive I'd pass by the most catastrophic car accidents. Ones where cars flipped over medians, traffic often corralled into one lane, at times even forced to exit as there may have been a casualty. This day was no different. I drove past another wreckage, turned the music down and prayed as I usually do.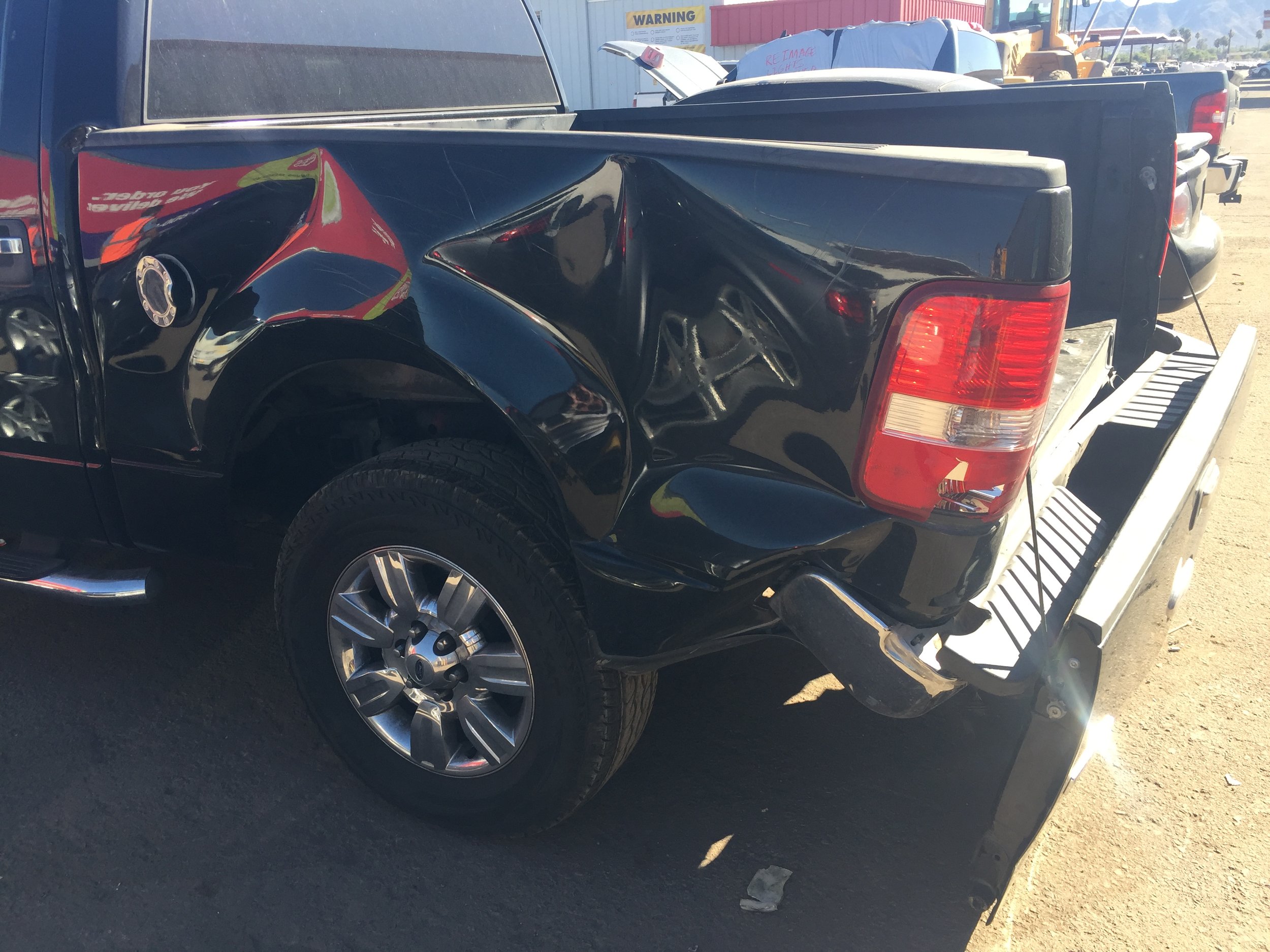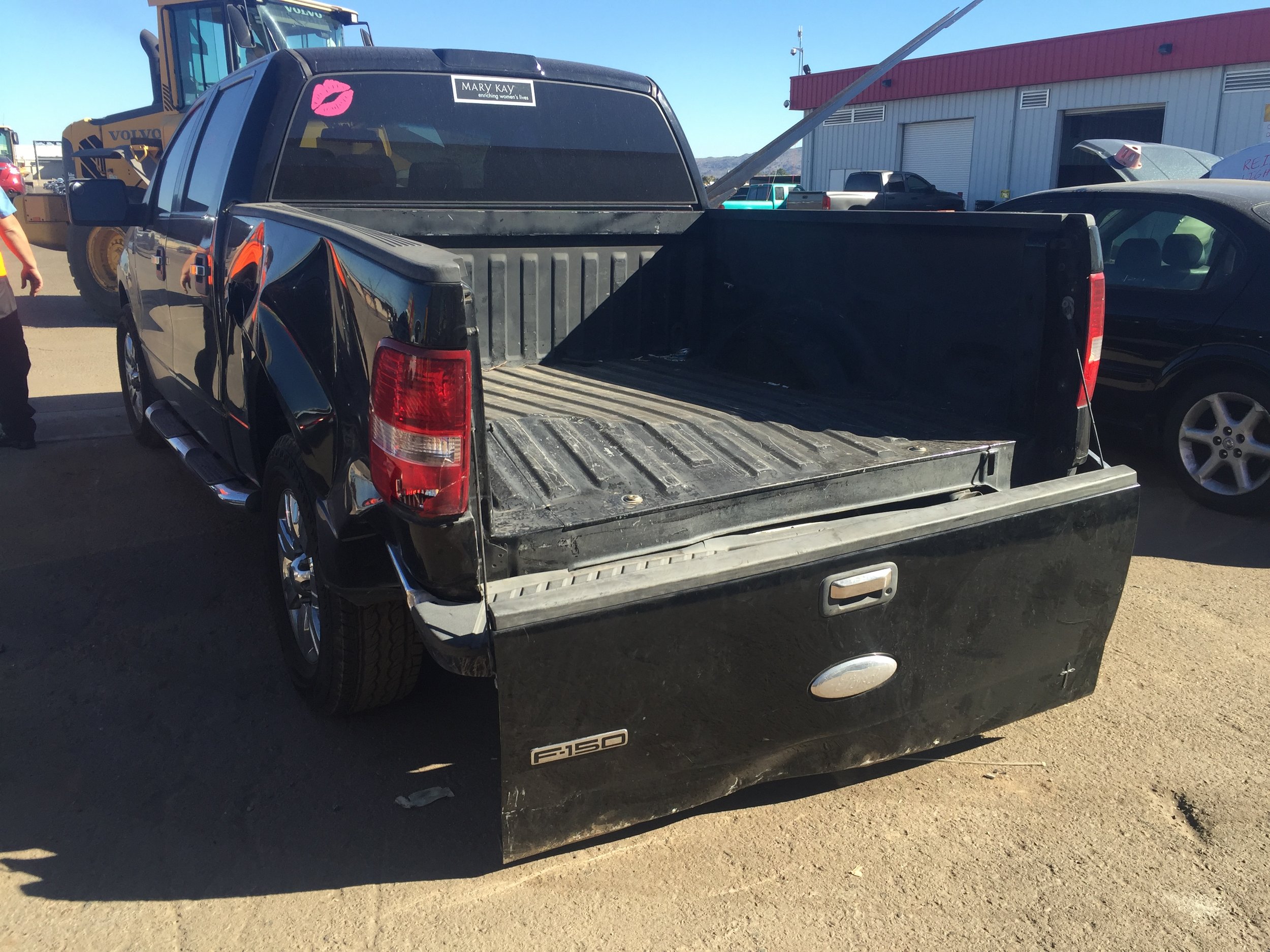 But that day my prayers sounded a little bit different, "Lord please draw near to those that were injured in that accident and bring them rapid healing. I pray for comfort and peace for all of those involved including the families who are getting shocking news. I pray Heavenly Father that you bring your legions of angels around that medical situation and that wisdom will prevail. Heavenly Father I know that this drive is dangerous and I see accidents literally every single day on my two hour commute. Please just surround me with your safety this next week as I am moving toward my workplace and hopefully will not have to sit subject myself in dangers way. Protect me, Father on my drive and get me to my destination safely in Jesus name amen."
It wasn't about five minutes later and a few miles ahead sitting high in my big Ford F1 50 truck where I saw commotion happening in front of me. I've always had a fear while driving that big truck (aka a death machine, if not careful) that I could hurt or kill someone. So when I saw the commotion ahead of me I immediately slammed on my brakes. Because I'm so small (5 foot nothing, about 110 pounds) my seatbelt did not restrain me. I came up and out of my seat and held onto the steering wheel while bracing my foot on the brake so that I did not fly through the windshield. My heart beating out of my chest, I found a slight sense of relief that I had avoided the commotion that was ahead of me....but that moment was short-lived when I realized the person behind me was not able to stop in time and slammed into the back of me. Once again I came up and out of my seat holding onto the steering wheel braced on the brake as I was in complete shock that although I had avoided hitting others, I myself had been hit.
I was thankful that I didn't sustain any external injuries, no broken bones or blood was upon me but my spirit was crushed. I wish I could say that my prayers were thankful that I wasn't seriously injured but instead I got angry and yelled out to God. "WHY?!" I had just asked Him to protect me on my drive as I was only one week away from moving into my apartment with the hope of avoiding a bad accident like this one. To add to the drama of the scene, the sky began to draw dark and a subtle mist of rain began to fall.
We sat there in the small pile up in the middle of I 10 by the 51 N. break waiting for the police to arrive. The man that hit me was bleeding out of his face. Evidently he had hit the rearview mirror or windshield or steering well and was bleeding all over. It appeared as if his tooth went through his lip. Ouch.
When the police arrived I found out that this man had no license, no insurance, and was on probation driving his mothers car. The back of my truck was quite banged up, the tailgate totally smashed. After talking to my boss and calling my stepdad to come find me on the road to take me home, I sat on the median in the cold, wet rain just staring at the wreckage.
When the tow truck driver arrived to assess my truck, he called my stepdad and I over to show us something quite shocking. He had us look under the bed of the truck and pointed out that the frame of the truck had been bent by impact. He went on to tell us that had I been hit with that same impact in any other part of the vehicle I most likely would have been air-evacuated away from the scene but because I was hit on the frame of my truck I was able to sustain that type of impact and walk away a very lucky girl but that the truck itself would likely be considered totaled .
I woke up that next day in complete shock, my body aching all over. I immediately drove to the chiropractor I've seen for many years and got an adjustment. He told me I would probably need ongoing treatments in order to make sure that my spine would heal correctly from the whiplash that I endured. I'm sad, however, to report that the boss that I was working for at the time didn't show a lot of value for the internal injuries that I endured and was not all that supportive of me having to rearrange my schedule so that I can get nearly daily treatments.
Just two days later I was scheduled on Friday, October 31 to serve behind the scenes for a big event that we hosted as we had Global Senior Pastor of Hillsong Church, Brian Houston visiting for a night of worship and the celebration of his new book, "Live. Love. Lead." I told my pastor that I was in a bad accident but that was still intending to be there but that I may not be able to do a lot of heavy lifting or move quickly. She of course give me lots of love, prayer and support.
During those days driving the rental car I worried about what the outcome of my insurance situation would be like. The truth is that truck was my first auto loan and having bad credit at the time, I stupidly agreed to sign a 17% interest loan! I knew that truck was upside down (meaning that I owed more on it than what it was worth). I was so worried that not only would I not have a vehicle but that I wouldn't have the finances in order to get myself into a new reliable car. The situation offered an opportunity for me to align my voice with heaven and pray as if I've already received it. My prayers sounded like "God you know the situation and I know that I am in your hands. I know Heavenly Father that you delight in me and that You ARE going to come through in the situation in my favor it is outcome is going to end up turning out better than what I anticipated I am believing for you for this in Jesus name."
Just a few days later I got a call from my insurance company with great news that I was not prepared to hear he informed me that they ended deemed the truck totaled but that in a form of settlement that they were going to pay out $4000 this would enable me to put a down payment on a new vehicle and hopefully one with a much better interest rate on the loan.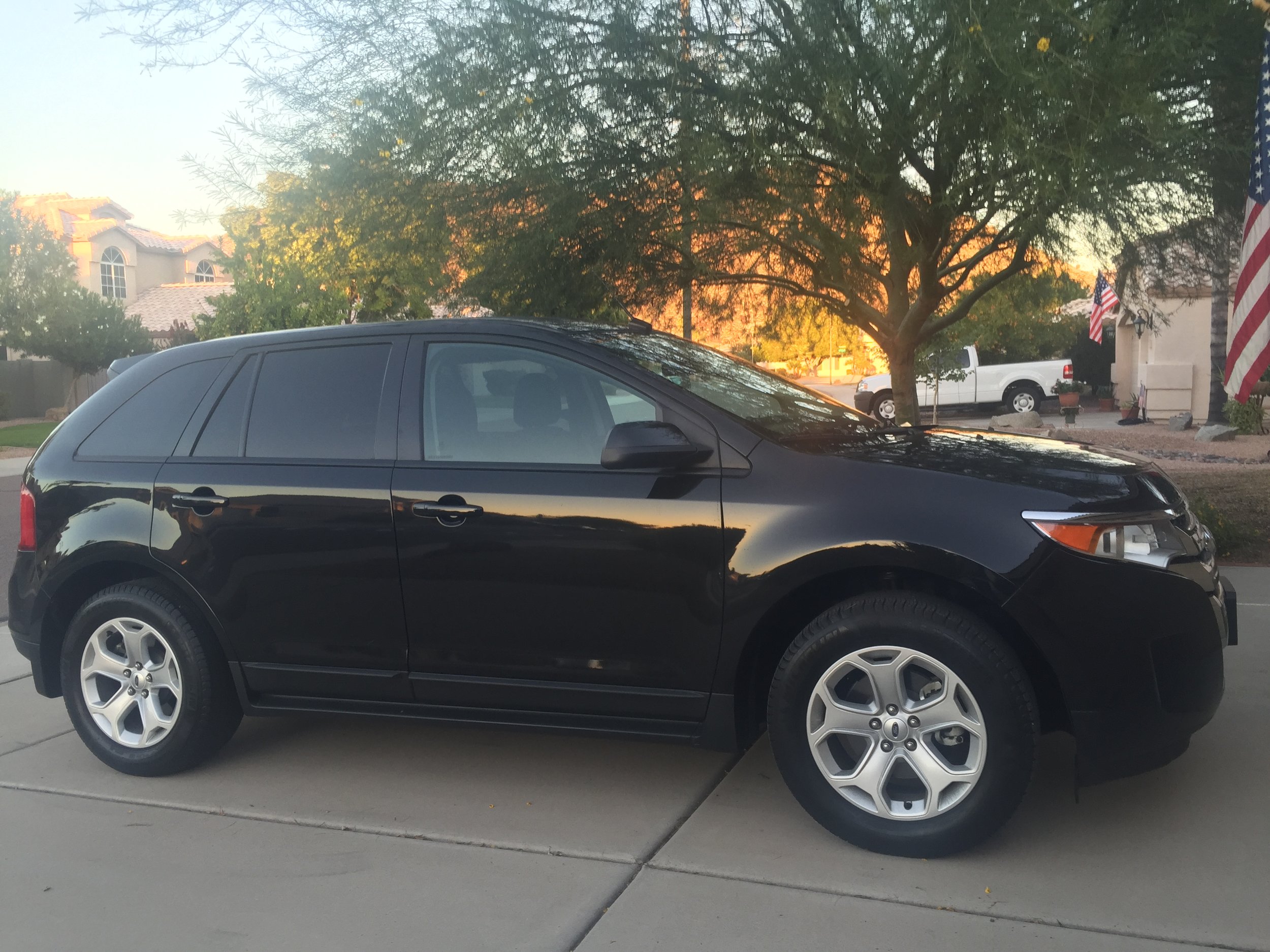 That next weekend my grandfather and I did some research and drove out to a car dealership. I had my eye on a black Ford Edge that had all of what I needed including low mileage (come to find out it was a prior leased vehicle and in pristine condition). As we walked into that dealership not knowing what to expect (or at least expecting a less than favorable experience) I ended up driving away with a great deal with a 4.1% interest with very little money down. It was the exact car that I wanted, acar that I could feel safe in that got me much better gas mileage! (In the truck that I had I got 11 miles to the gallon and now I am blessed to receive 24 miles per gallon!)
Each time I get in my car it reminds me of the blessings of God and His favor on my life. Not only that I walked away from a situation that could have been critical or deadly, but instead He protected, blessed me and provided for me.
Although I do wish that I could say that my neck healed properly from those injuries, I did not continue treatment because of my job situation. So for the past 2 years I've been in chronic pain in my neck and back A couple weeks ago, my doctor called for x-rays and found that I had degenerated discs in C4 and C5 and that I have inflammation in my tendons and ligaments. We discussed many options for treatments (all of which are outside of my current budget). I do my absolute best every day to function the best that I can and pay little attention to the pain that I endure on a regular basis. I am believing for healing. Miraculous healing or miraculous provision to begin treatments to help get me back feeling great again!
I write this message not to shed light on an a bad situation or ask for sympathy...but because I want to use it to encourage someone else. I don't know who is reading this or what you're going through. Maybe you're experiencing a catastrophic "crash" in your life... what injuries you may have sustained or what inconveniences you might be going through right now... all I can tell you is that although I don't know the outcome of your situation, I do know that the God that we serve is good and I believe that you can align your mind and language with heaven and believe big, remaining fully dependent on Him, He WILL come through and His FAVOR is greater than you an imagine. Believe and become expectant that God will come through for you in ways that are better than what you think. Keep the faith my dear friend and please share how God is moving in your life because it's the power of the testimony that brings encouragement all !
Do you have a story of miraculous healing you'd be willing to share in the comments below? You never know how the power of your testimony could bring encouragement to other readers. And if you're in the midst of a wreckage in your life, I empower you to share here...I assure you, this community will come alongside you and lift you up and walk you through it.